is unlike anything you have heard of before.  We do not rent boats….We create memories.
With three classes of vessels and countless places to go with fun things to do, we will customize an unforgettable private yacht charter for up to six passengers. If you have more than six, call us to discuss how we can delight larger groups. We always have your safety, comfort and convenience in mind. Need a ride, we can assist in arranging limo transfer service from your home, hotel or airport.  We start and end when you want. You pick the times and we make it happen.
Once on board, from champagne to sunscreen, we have you covered.  Interested in a meal on the water? We have a number of catering options or some terrific restaurants for lunch or dinner. We have complimentary beverages and snacks to keep you going along the way. We are locally owned and operated and welcome you to the waters we call home.
Let you hair blow in the breeze on a Gold Class Private Charter featuring a 27' Luxury Performance Formula Bowrider Boat. Complete with complimentary beverages, stereo, and all the best safety equipment just like on our larger yachts. We take care of the fuel, maintenance, navigation, insurance and all the worries…you kick back and take care of relaxing, watching dolphins & having fun!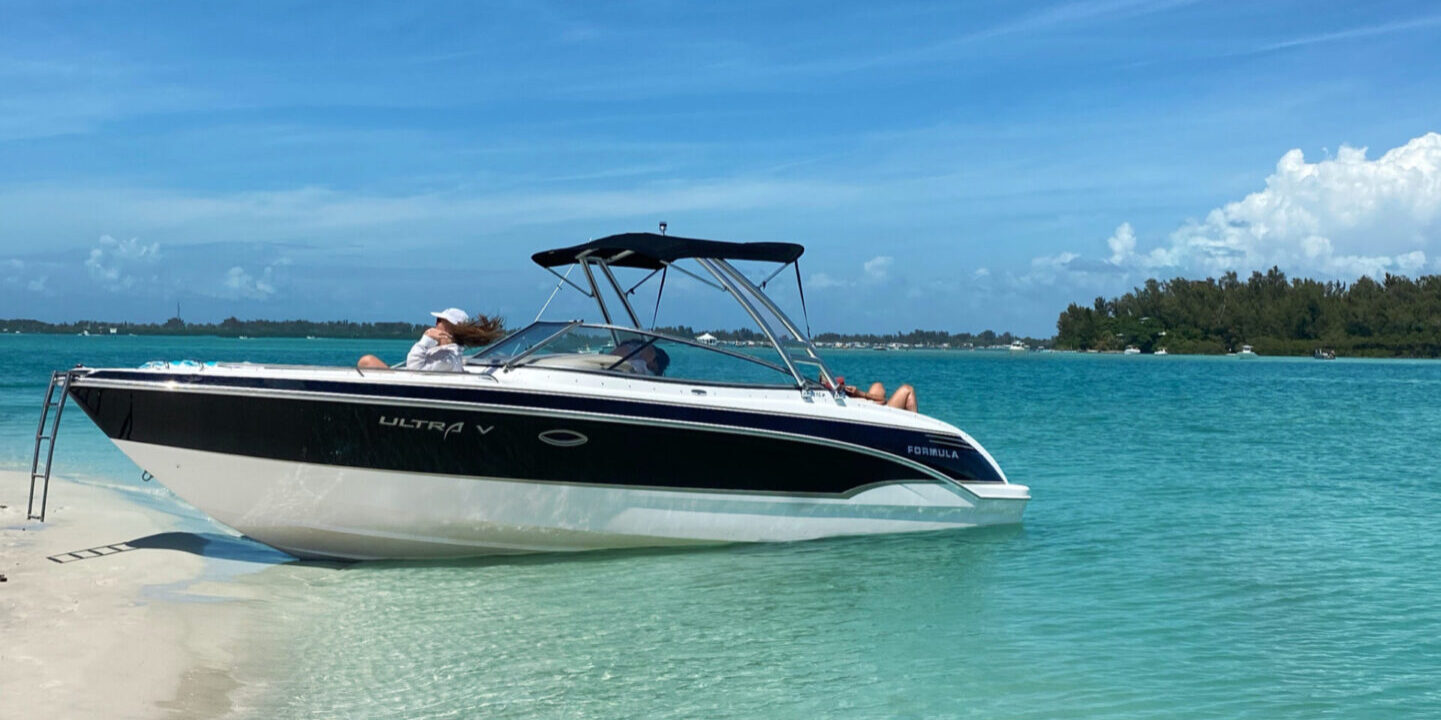 31' - 34' Sea Ray or Formula Luxury Cruiser
Inside Cabin, Full Bathroom, TV and More. In addition to our complimentary beverages, six-speaker stereo and all the best safety equipment, Our Express Cruisers offer even more. Your six passengers will have access to a cabin with a full head, sink and refrigerator.  If we get a brief afternoon shower, now worries. We can motor to another location, while you have the option to relax and stay dry.
With all of these amenities, check out our unique "Spend a Night on the Water" charter. This is perfect for spending a day cruising and then have the captain secure the vessel at a marina where perhaps just the two of you spend the night alone on your ULTRA-YACHT. No need to worry; your captain will be back in the morning to take you home!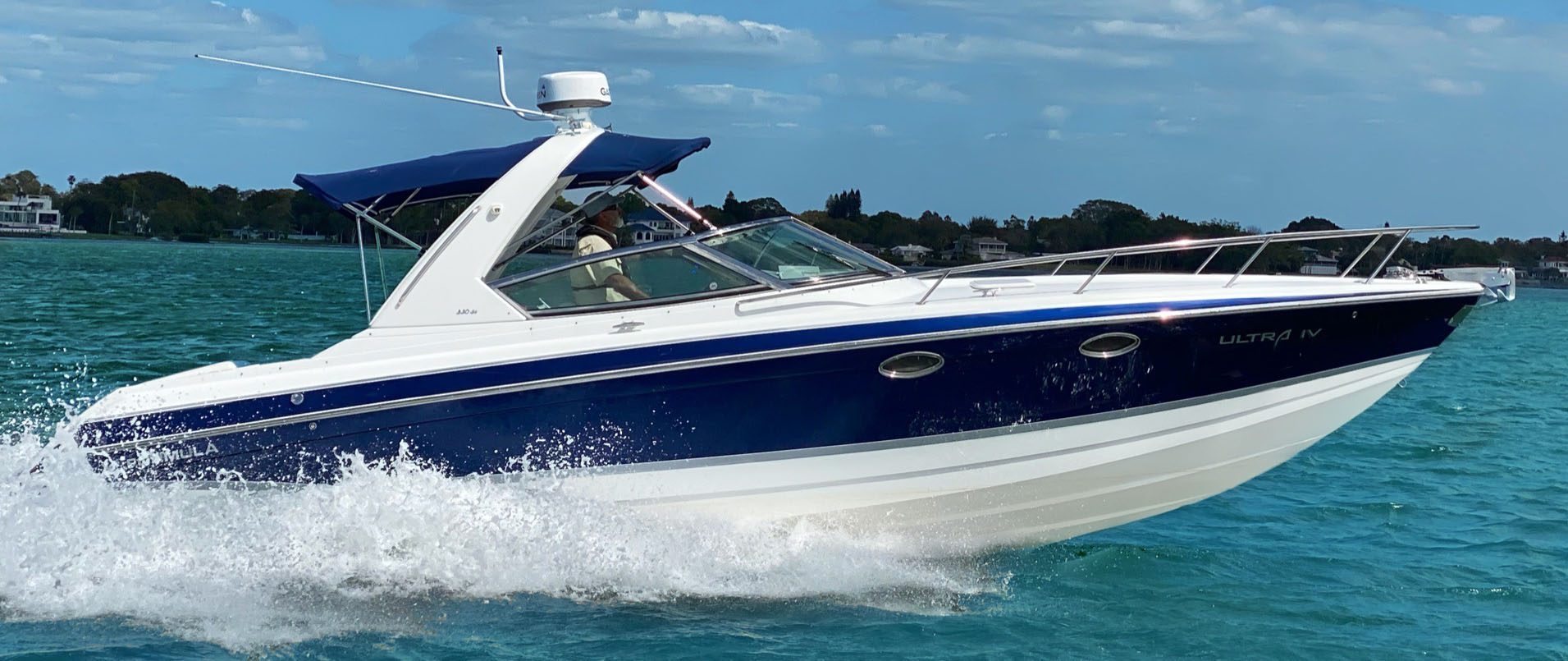 44' Leopard Luxury Catamaran
Three Cabins with Full En-Suite Baths, Galley, TV and More.
With the sun in the sky and the wind in your sails your six passengers will have access to an air-conditioned salon with full galley, dining area, three luxurious private en-suite cabins, a full bar and wireless Internet access (during near shore cruising).  Do not worry about the wind, this super safe, stable and smooth yacht glides along just fine with and without the wind thanks to her twin engines. You can have a private charter for a day, or go multi-day starting in Anna Maria Island and ending in Sanibel Island and beyond. The trip will be unforgettable, so we can sail back on a different course or whisk you back home in a limo and then we sail her back alone.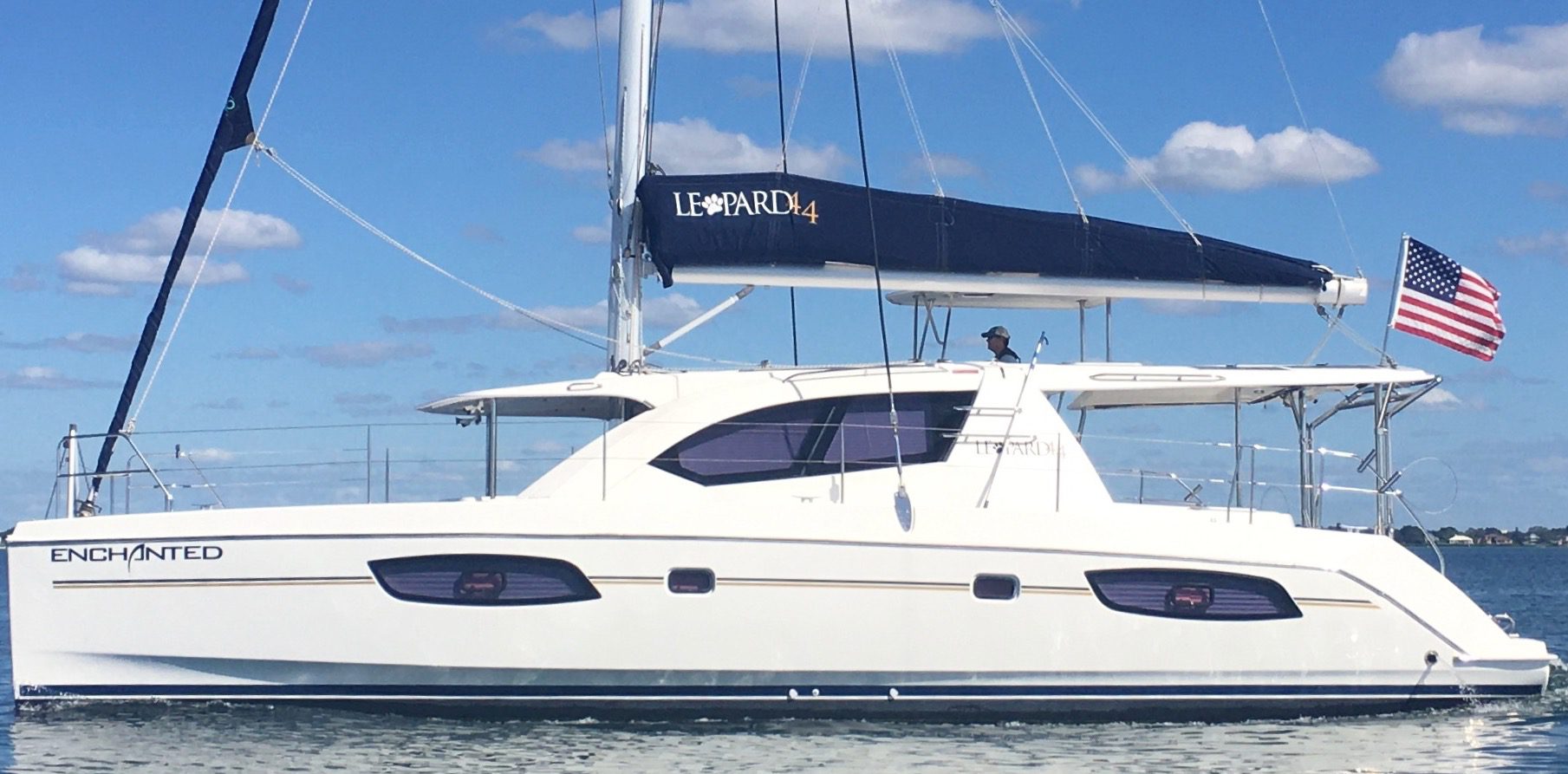 While you are enjoying the dolphins, take comfort in knowing we are focused on your safety.  
Read more about our safety policies below.
Sunset Dolphin Watching Trips
Spend a Night on the Water
Dolphin Watching & Eco-Tours
A Full Day of Fun on the Water
A Special Day A Special Way